MICHAEL J. BUCKLAND, Partner Emeritus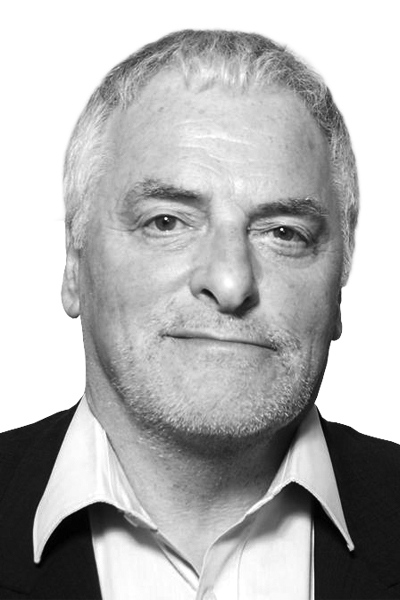 Michael J. Buckland is a Partner Emeritus at Mobility Ventures who is a seasoned entrepreneur, wireless pioneer and venture capitalist with over 35 years experience, specifically in start-up wireless communications businesses, retail and service operations, building revenues and establishing sales and profitability. With his first hand knowledge of being a successful entrepreneur raising capital, and highly successful exits coupled with his more than decade of experience as a venture capitalist with Genesis Campus Funds has provided Michael with a strong sense of what it takes to build a successful company.  This experience allows Michael to ensure that Mobility Ventures makes value added contributions to its portfolio companies.
Since the late 1970's, Michael has been involved with wireless communications, initially with British Telecom, as a consultant on their Radiophone System, known as System 4, the first full duplex mobile telephone system in the UK. He also played an instrumental role in establishing British Telecom's Cellnet in the early 1980s. In the mid-1980s, Michael was the founder and Managing Director of Mobile Communications Ltd., a mobile virtual network operator (MVNO). Mobile Communications Ltd. was one of the first and largest MVNOs in the UK. Michael successfully sold his company to BT Cellnet (now O2). He was a co-founder with Roman Kikta of SpeedLink Communications, a DSL broadband access & services provider in the UK; a co-founder of GHW (Global Wireless Holdings) and also the founder and managing director of Gr8 Ltd. The GR8 system was an industry first and offered a unique multi-purpose delivery platform that was network agnostic and capable of delivering multi-content to both handsets and the Internet. The company developed strategic partnerships with leading carriers and equipment suppliers including BTCellnet, Genie, Motorola, Nokia and TSI. The company was sold to Digital Bridges (now rebranded i-Play and owned by Oberon Media).
Michael has played a key role in Genesis Campus' portfolio company Mobile Radius, specifically in business and channel partner development, as well as the launch of the Text42 spinout division. Michael subscribes to the belief "that the best management asset is the ability to generate team spirit and motivate staff into sharing and implementing a vision."
Michael has been involved with the following companies:
Text42 – Founder & Managing Director
Mobile Radius – Managing Director-UK
GR8 Ltd – Founder & Managing Director (Acquired by Digital Bridges)
SpeedLink Communications – Co-Founder & Managing Director
GWH (Global Wireless Holdings) – Co-Founder
Mobile Communications Ltd. – Founder & Managing Director (Acquired by BT Cellnet)