ROMAN KIKTA, Managing Partner & Founder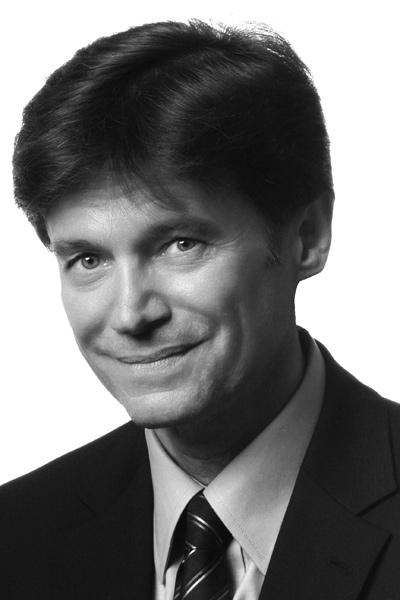 Roman Kikta is the Managing Partner and Founder of Mobility Ventures. Roman is a venture capitalist who's a wireless industry innovator, digital anthropologist and author with over 25 year experience creating, building, inspiring and accelerating every organization he touches. Roman has had an exemplary career in the launch and growth of new companies, corporate divisions and business units.  He is well known as an effective "change-agent" who combines his entrepreneurial spirit with extensive product and market development experience commercializing leading edge technologies, products and services.
Roman has held senior executive positions in corporate development, strategy, marketing, and product development playing instrumental roles in building multi-billion dollar business units and divisions from startups to global corporations including including Nokia, Panasonic, GoldStar (now LG), and OKI.  Roman was a founder of Global Wireless Holdings (GWH), E-Life, Inc. (a proposed spinout from Nokia), SpeedLink Communications (DSL broadband provider in the UK), ChangeAgent Media and as a Co-Founder and Managing General Partner of Genesis Campus, an early stage venture capital fund and incubator. 
Roman is an authority on market trends and the role of technologies on society from an anthropological, sociological and psychological perspective. He has led the development and commercialization, launch of several wireless industry firsts: cellular payphones, voice recognition dialers, cellular in-building/PBX systems, several generations of mobile transportable and portable phone designs and involved in the initial launch of cellular (analog) and PCS (digital) in the U.S. 
As a venture capitalist, Roman has a demonstrable track record in fund formation, raising capital, operations management and identifying, structuring, negotiating and implementing successful partnerships and multi-party business activities as well as attracting, evaluating and advising portfolio companies. He has worked closely with entrepreneurs, providing the experience, global perspective, and extensive networks of relationships thereby increasing the probability of success.  Roman has a perceptive sense of market trends globally and has a proven ability to identify and invest in emerging opportunities, as well as to scale opportunities across geographies.  Under Roman's leadership, Genesis Campus was named a "Top 100 Venture Capital Firm for Entrepreneurs" by Entrepreneur Magazine in 2004; Finalist for the Tech Titans Technopolis Award in 2005; and a "Top Venture Capital Firm" in 2004 by Austin Business Journal.  
Roman is a respected authority on technology innovation and entrepreneurship, and is a sought after speaker on future trends,  innovation, entrepreneurship and venture capital investing and is frequently quoted in newspapers, industry publications and has been interviewed on television and talk radio programs and regularly serves as a guest lecturer at the Entrepreneurial Finance course at The University of Texas at Dallas, The Jindal School of Management. Roman is a co-author of four books published by McGraw-Hill on communications technologies including:  "Wireless Internet Crash Course", "3G Wireless Demystified", "Delivering xDSL", and "CDMA IS-95 for Cellular & PCS: Technology, Economics & Services" and over 100 articles, as a contributing editor at Mobile Video magazine, The Animated Telecom Dictionary, NowPublic, ThoughtLeader.net and the DallasBlog.com. He is also a co-inventor on a patent issued titled Location-Based Novelty Index Value and Recommendation System and Method.
Roman is a Fellow of the Radio Club of America and was named a 2001 High Tech All-Star by DFW TechBiz/ Dallas Business Journal. Roman currently serves on the Board of Directors or Advisors at Caribe Spectrum, Agile Mesh, vPromos and the University of Texas at Dallas, The Jindal School of Management – Executive Education, and civic and philanthropic organizations.   Roman holds a B.A. degree from Rutgers University and is a graduate of the Management Leadership program at New York University, the Private Equity and Venture Capital program at Harvard Business School and the Strategy & Innovation program at MIT Sloan School of Management.
{module Roman Kikta's Books}