Serial Entrepreneur, Company Builder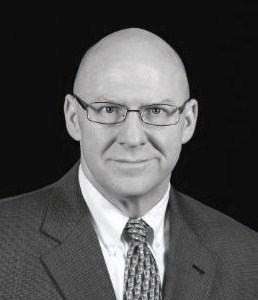 Peter Allen is a seasoned successful serial entrepreneur having been involved in six early stage start-ups, four as a founder. Peter has raised a total of $115 million across 8 private equity rounds and has returned over $475 million to investors. He has over 20 years of experience in the telecommunications, wireless, Internet and semi-conductor industries having held a variety of executive management, marketing and business development positions. Peter serves as a senior advisor to Mobility Ventures specializing in partnering with innovative technologists to create and finance companies to commercialize their ideas.
Currently Peter serves as Vice President and Small & Medium Business Segment Leader at Frontier Communications. Prior to Frontier, Peter served Chief Operating Officer at ICSynergy. He was also a former Vice President of Wireless Business Development & Operations at Taqua Networks where he helped to establish the wireless division. As an entrepreneur, Peter was the founding CEO of PulseWave RF a fables Semiconductor company developing next generation digital power amplifier modules for the wireless infrastructure market. Prior to PulseWave RF, Peter was the vice president of business development and marketing at Cyneta Networks a wireless data network equipment company sold to Inet Technologies (Techtronics) in 2002. Prior to Cyneta, he was the general manager of TimesThree a wireless location technology services company. He was also the co-founder of Saraide, a wireless portal firm sold to InfoSpace in March 2000 and New North Media, a screen phone portal company sold to Bell Canada in 1996. Peter spent his early career at Nortel Networks where he held a number of roles including product management, business development, mergers & acquisitions and finance. was
Peter has a Bachelor of Science from the University of Western Ontario (London, Ontario, Canada); a Honors Bachelor of Commerce from Laurentian University (Sudbury, Ontario, Canada) and a Master of Business Administration degree from York University's Schulich School of Business (Toronto, Ontario, Canada). Peter is also a Certified Management Accountant (CMA).