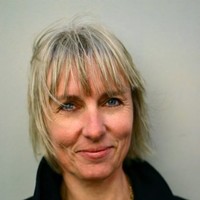 Dominique Jaurola: Digital Transformation, Futurist
DOMINIQUE JAUROLA brings practical foresight inputs and approaches into corporate vision and strategy, new product or service creation and new ventures processes. Dominique is the founder and CEO of Hunome a leading Sydney based semantic web development company which has created multidimensional and dynamic mind maps on how humanity works.   Dominique adds value through transdisciplinary experience and understanding. She has led product and service creation and design and strategic design through several digital transformations always placing the human being at the center of her thinking and she has been doing that since mid 1990s. Her decades of experience as a futurist have enabled her to understand the systemic changes, the linkages between the elements that are changing and the impact those have on a business.  Dominique's global work exposure let's her delve into the mindset, market and context differences and their meanings. As an entrepreneur starting two companies, she understands the meaning of risk and opportunity among so many others things that only being at the sharp end of creating something new provides.
For a decade while at Nokia, Dominique initiated and led the creation of a vision framework for Nokia on Mobile Information Society towards 2010. The framework gave life to what the mobile information society consists of and created opportunity options and an accessible target market in the amount of billions of dollars.
Dominique has led a team that generated tens of product concepts as well as hundreds of market, consumer and industry insights for the global product and business development. She translated insights to industry specific outcomes from 30+ countries across most continents over 3 years; Dominique was the product marketing lead on a global product platform for Nokia's phones to be launched three years hence; After leaving Nokia, she founded iiiglobal Pty Ltd. a firm, which concentrated on innovation commercialization. Dominique founded Visioware, a consultancy based in Sydney Australia focusing on "Facilitating business, technology and consumer foresight to outcomes and action".
Dominique is a graduate of the Helsinki School of Economics and Business Administration with a Master of Science in International Business. She has also attended the Sorbonne in Paris, Nice University and the University of South Carolina. She has studied with IMD in Switzerland as well as is a graduate of the Australian Institute of Corporate Directors. Dominique is a founding member and member of the board of the Association of Professional Futurists, she is a Life Member of the World Futures Society and is fluent in English, Finnish, and French.