IndoorAtlas Raises $4.5 Million in Race To Map The Indoors
Wall Street Journal – June 11, 2014: Thanks in large part to Google Inc., paper maps of the outdoors are becoming obsolete, but the indoors is still up for grabs. One analyst, Opus Research, counts as many as 200 startups in the indoor mapping market, and venture capitalists have backed several.
Now a new one, IndoorAtlas Ltd., has entered the fray, Venture Capital Dispatch has learned, raising $4.5 million in a round led by Mobility Ventures and the Finnish seed fund KoppiCatch.
Valuation is undisclosed, in part because investors are still interested, according to KoppiCatch co-founder and IndoorAtlas Executive Chairwoman Inka Mero. The two-year-old company has turned away acquisition offers and may raise another larger funding round in the near future.
"I've had my share of the highs and lows of startups, and I know this is a rare luxury, when the bigger companies call you," Ms. Mero said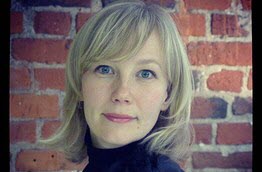 IndoorAtlas, which has offices in Finland and Mountain View, Calif., spun out of the University of Oulu in Finland in 2012 with software that enables the compass in a smart phone to pinpoint a person's indoor location by exploiting variations caused by buildings in the Earth's magnetic fields.
An early version of the product, whose technology is patented, is available on both iPhones and Android devices, and IndoorAtlas is testing it with a large U.S.-based retailer that the startup declined to name.
So far, it can optimize a shopping list by showing a customer how to navigate through a store, for instance, and offer discounts on products along the way. Location is accurate to within one to two meters.
Thousands of developers are working with the software, according to Ms. Mero, adding several hundred indoor maps per day, and the company envisions many potential new services.
"We spend nearly 90% of our time indoors," she said. "We all know how much we use navigation when we're driving cars, and [there are] all those use cases available in malls or coffee shops that we've not yet seen."
Other companies have different technical approaches to mapping the indoors, and IndoorAtlas will likely face stiff competition. Apple Inc. has turned on its location-sensing iBeacon service, Google Inc. has a prototype phone called Project Tango that creates 3-D models of indoor spaces, and several startups have received funding, including Matterport Inc., which is selling a 3-D camera.
IndoorAtlas will use its new money to launch its product and build its operations in the U.S. market, Ms. Mero said.
Other investors include Vera Ventures, Finnvera and Tekes, which finances innovation in Finland.
WSJ: http://blogs.wsj.com/venturecapital/2014/06/11/indooratlas-raises-4-5-million-in-race-to-map-the-indoors/